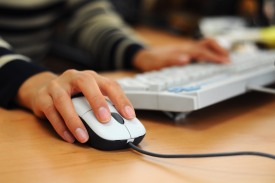 The Woodlands Financial Group made the Insurance Journal's Top 100 Privately Held Property and Casualty Agencies in just 6 short years after being founded by Richard "Gordy" Bunch. TWFG has continued to rank among the Top Insurance Agencies in the nation as they continue to grow and were ranked as the Insurance Journal's 6th Largest Personal Lines Agency in 2007. Since 2000, TWFG has grown from 1 office to over 150 branch locations with an additional 850 plus "Independent" offices contractually operating with TWFG.

When TWFG opened its doors there was one goal in mind, providing businesses and families with insurance solutions that not only fit their lifestyle but also their budget. A large part of TWFG's growth can be attributed to providing advanced technology and consulting expertise to create next generation insurance services for their clients. These services reduce customer costs, increase coverage options and improve overall insurance protection. TWFG's vision includes offering complete insurance and financial services and offering unparalleled choices which will allow us to compete directly with "captive" agents across the country.

TWFG realizes the value of utilizing multiple distribution channels and partners. The goal is to provide insurance agents the means to succeed and prosper through; Expanding Markets, Utilizing Economies of Scale, Continuing Education, Business Continuation Plans, and Overall Support. TWFG continues to look for alliances and partners to provide assistance in their geographic expansion and representation goals

We want you to have a positive overall experience with TWFG Insurance. Our one on one service approach is our #1 goal for all our insurance clients. Give us a call at 706-416-4160 or contact us through one of our quote forms, and we'll be happy to answer any of your insurance questions.